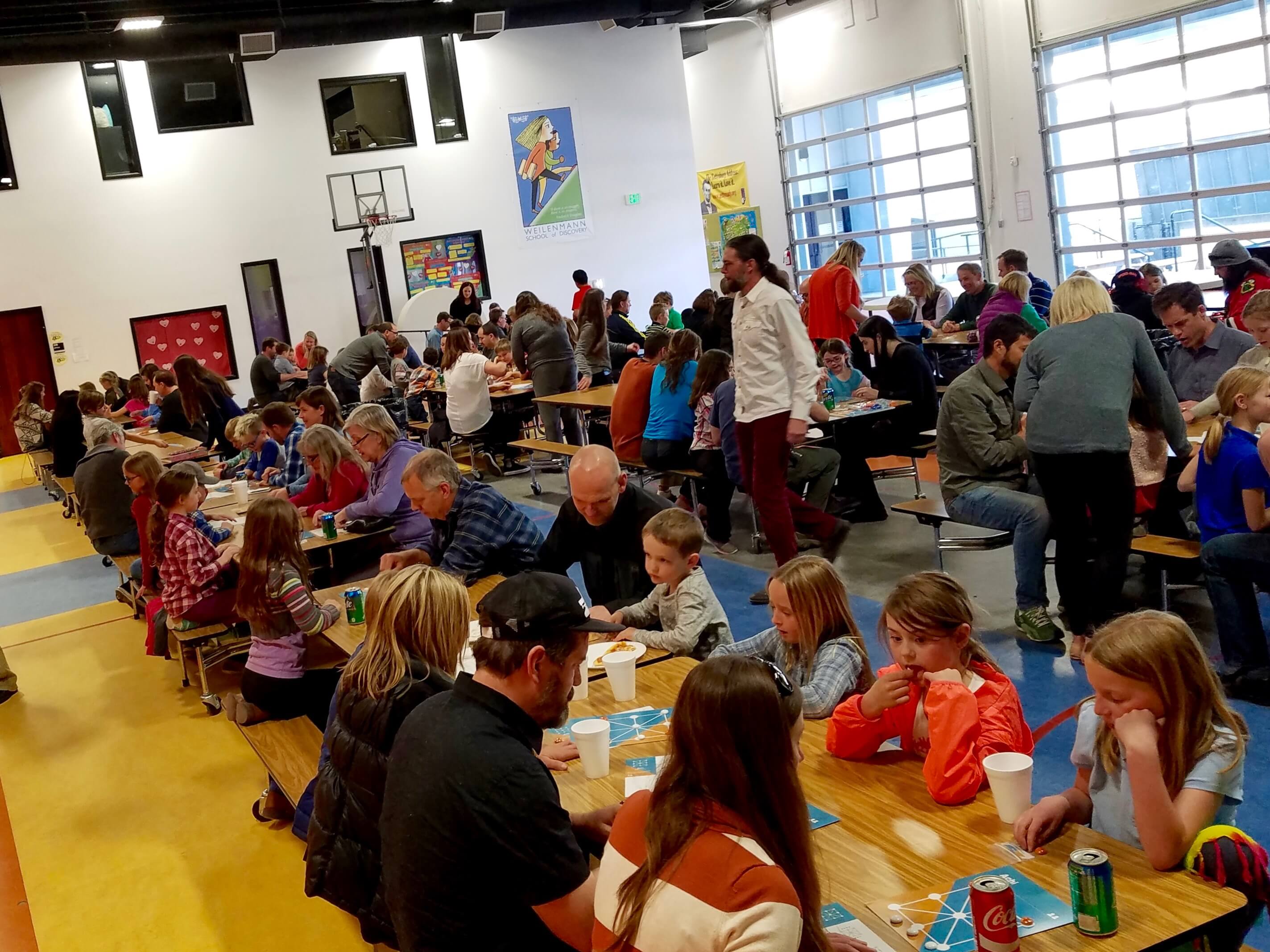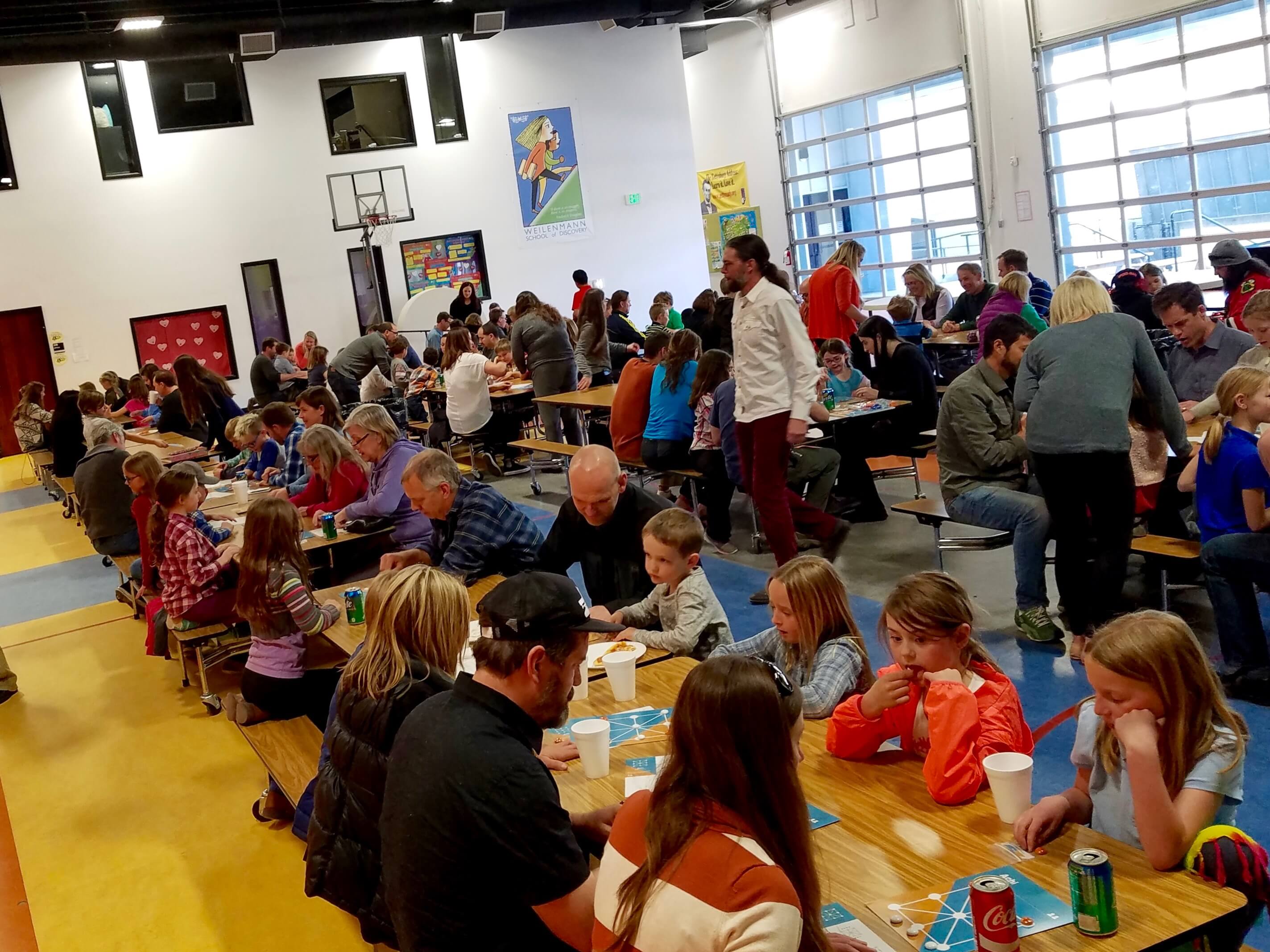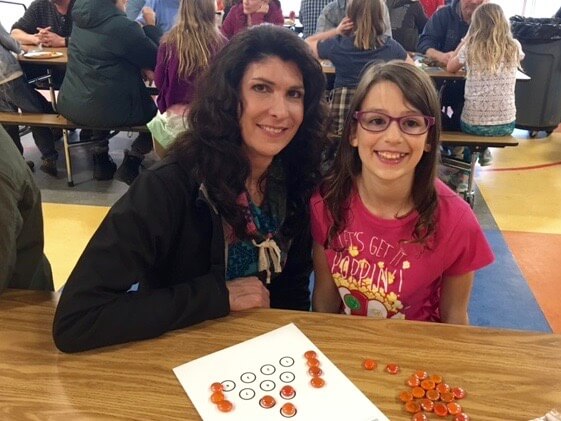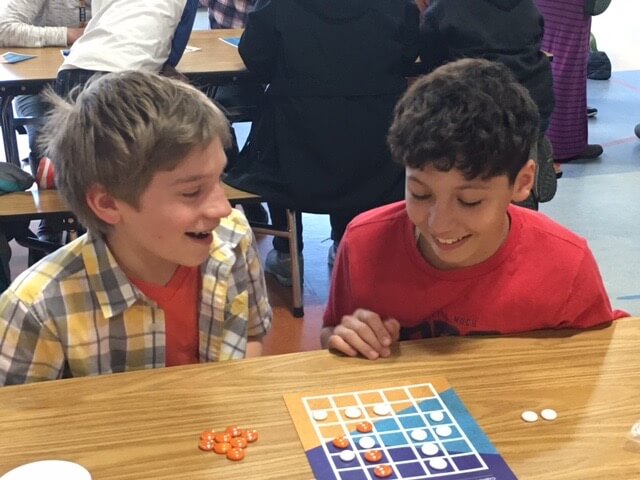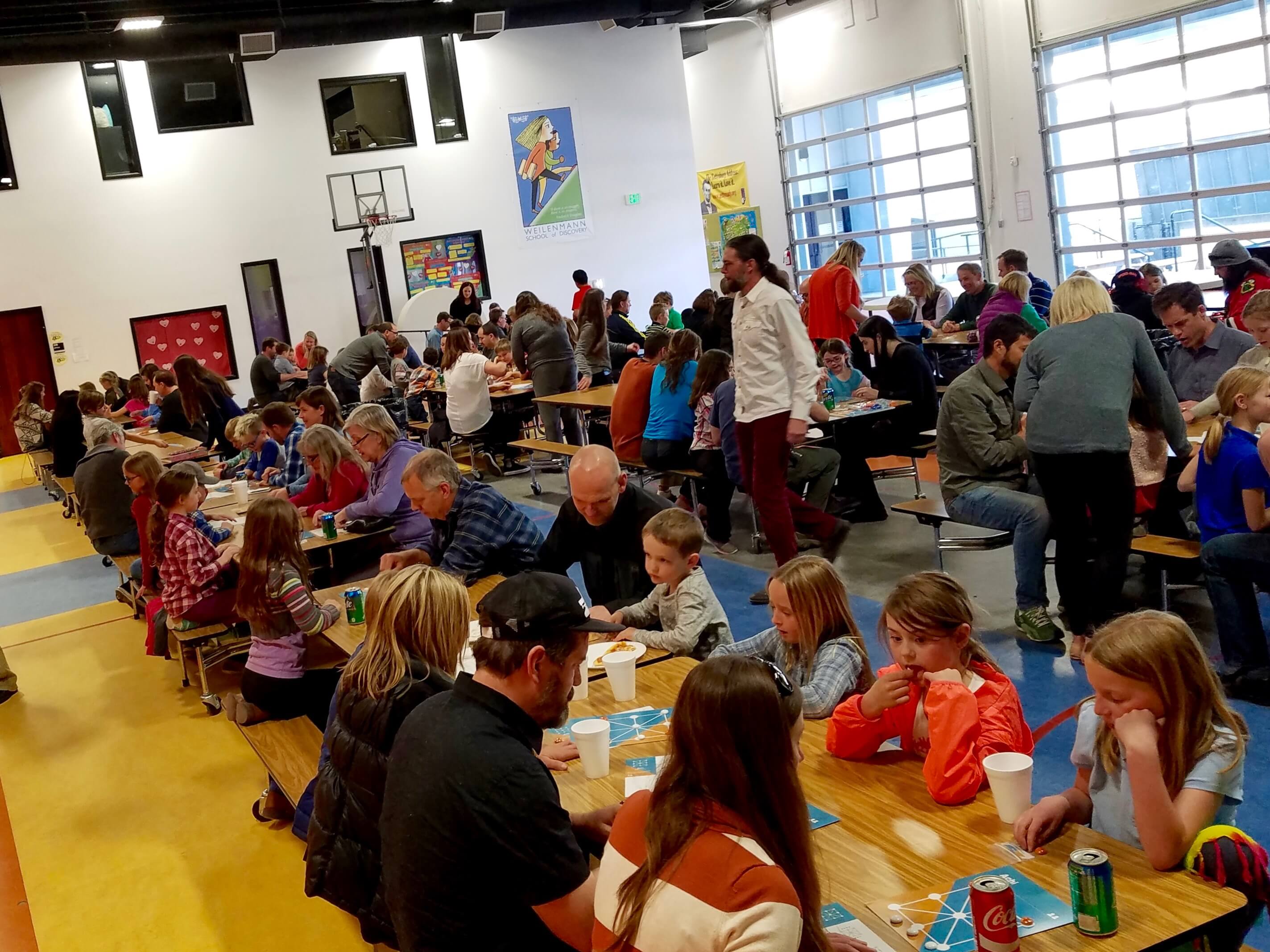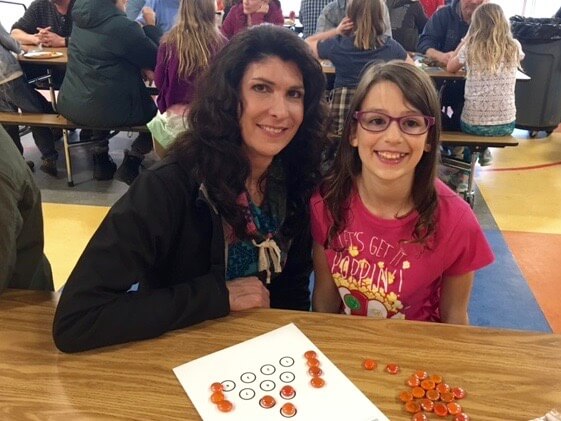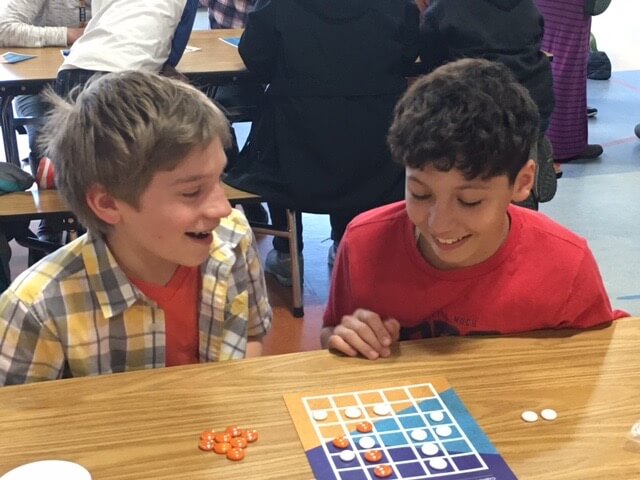 On March 29, students and their parents attended "Family Math Night" at WSD. The event was a collaboration of Weilenmann School of Discovery teachers and staff with MIND Research Institute — the creators of ST Math — and was the first such event held at WSD.
"It was fun and very engaging," related Jo, a parent. "Doing games with your kids that you've never done before was kind of exciting, and it was all laid out so there was an equal playing field.
"I'd never heard of any of the games before, but you could catch on quick," explains Leo, a student. "My favorite game was Dara, which I beat my mom at. I creamed her at Achi, too … that was fun!"
The activities were based on ancient African math games, redesigned for the whole family. Brett, who volunteered at the event, noticed that "the games were cool, and got progressively harder. People liked that. The MIND Research representatives were really good with the kids, and they knew their stuff."
The evening was designed as a way to get students and parents solving math problems together, and to show that math can be fun for all ages. Many reported that it was easy to understand the math corresponding to each activity. Christina, a third grade teacher, observed, "There was a lot of laughing and friendly competition, as well as serious thought and strategizing sessions. People liked being able to play the games at their own pace and switch as they chose."
Family Math Night was a creative way to connect WSD families and get them talking about math. It allowed our students to demonstrate their math skills, and introduced them to other math concepts. Most of all, Family Math Night added up to a lot of fun for students and parents!