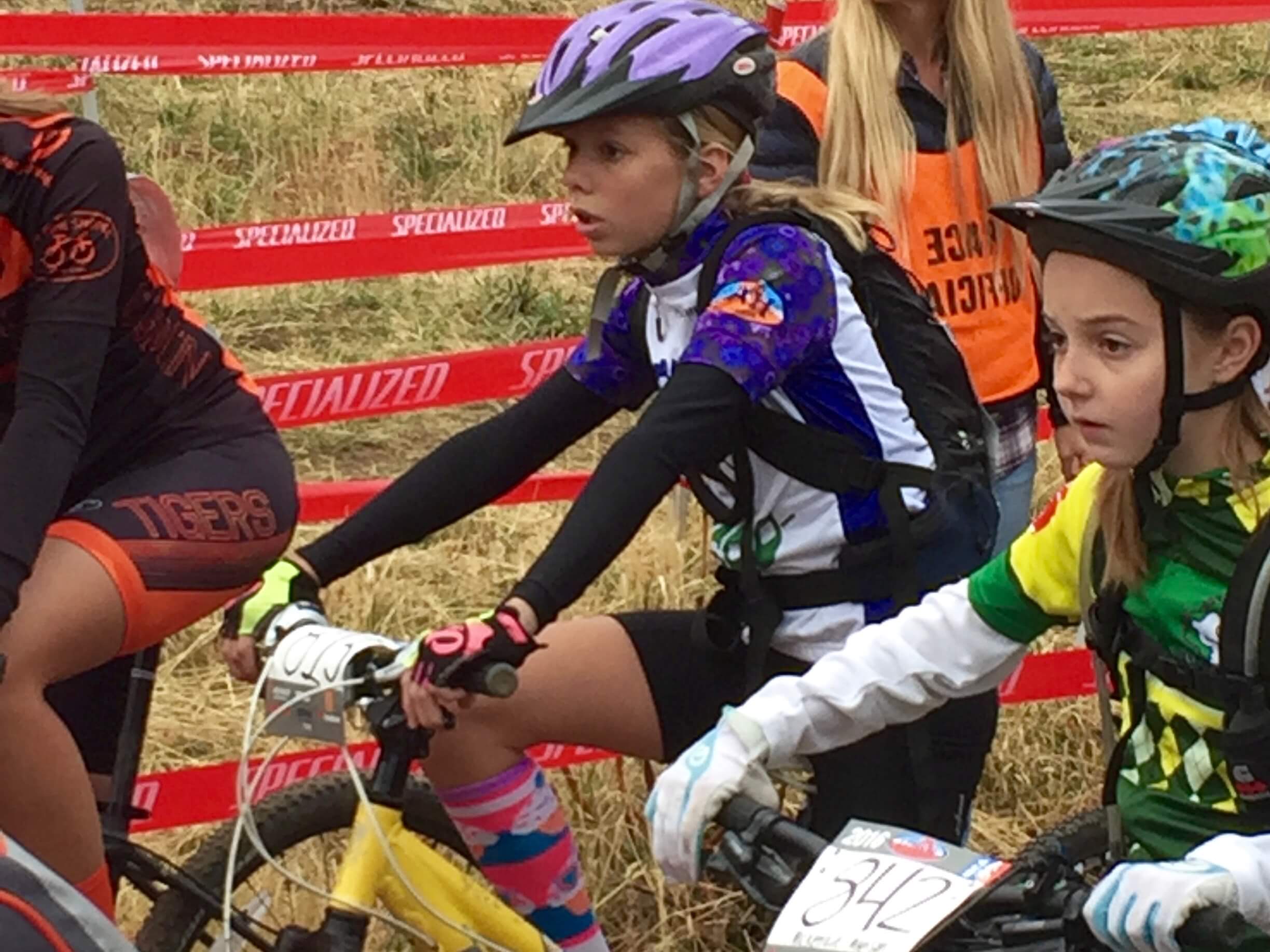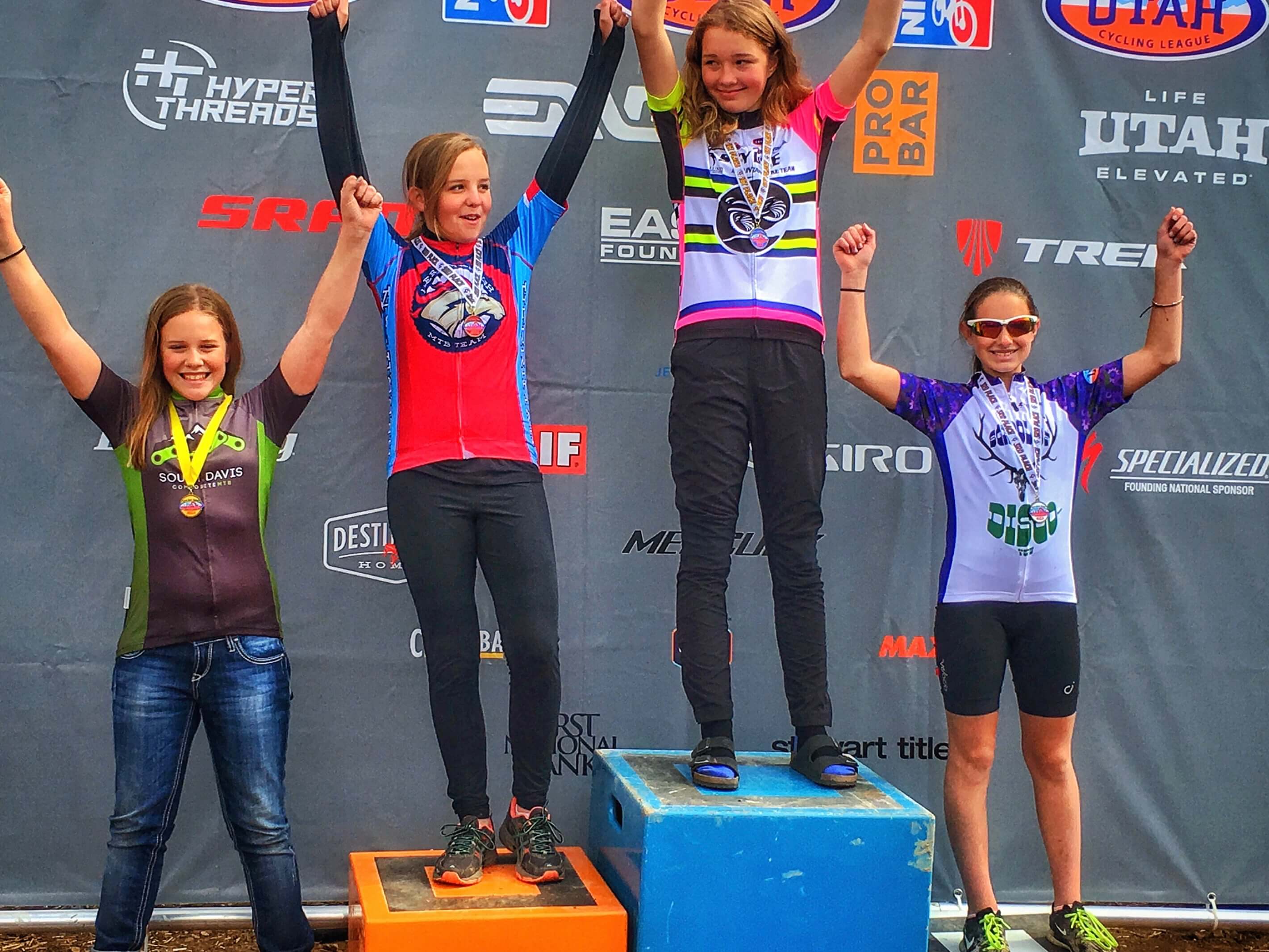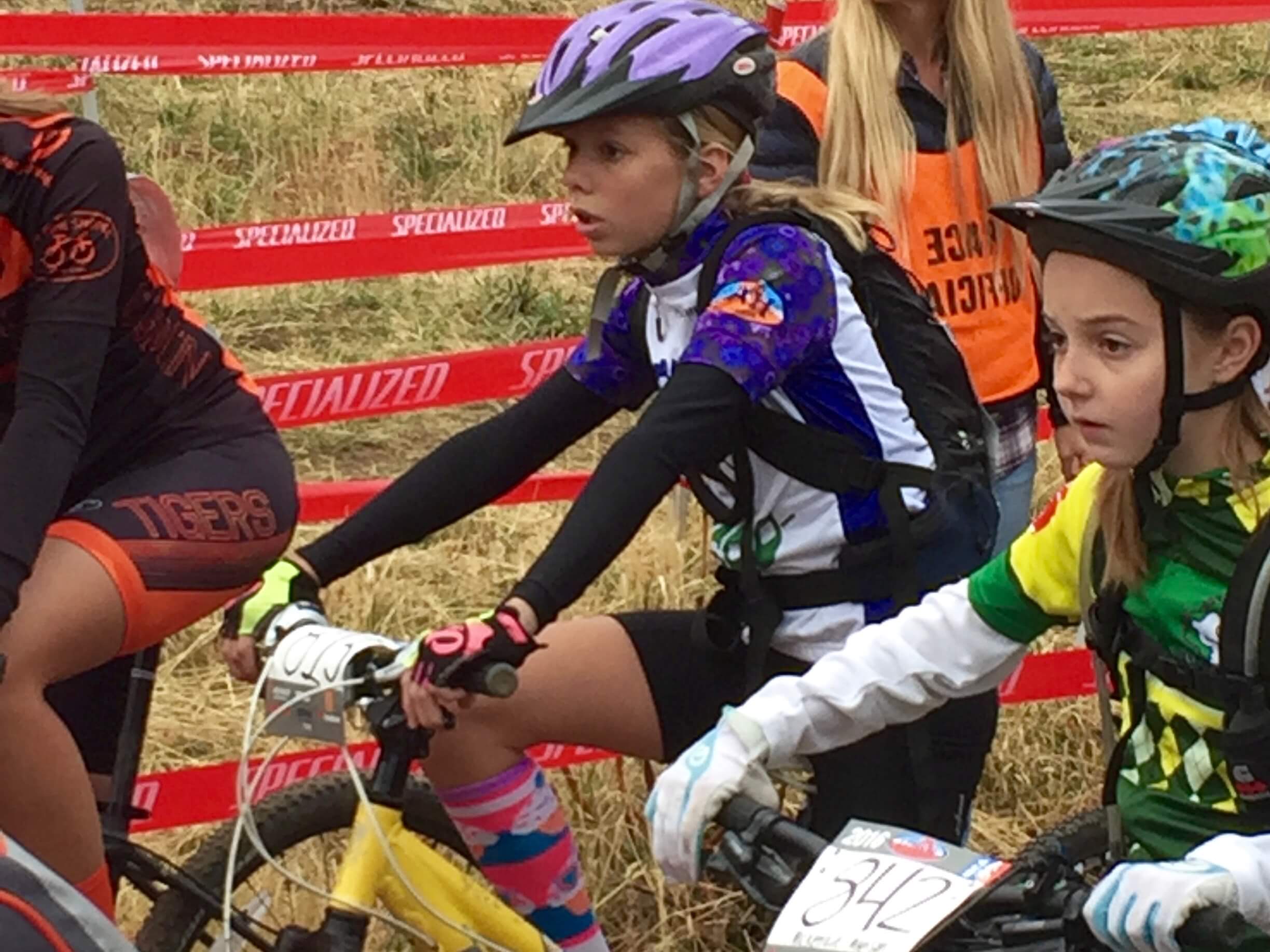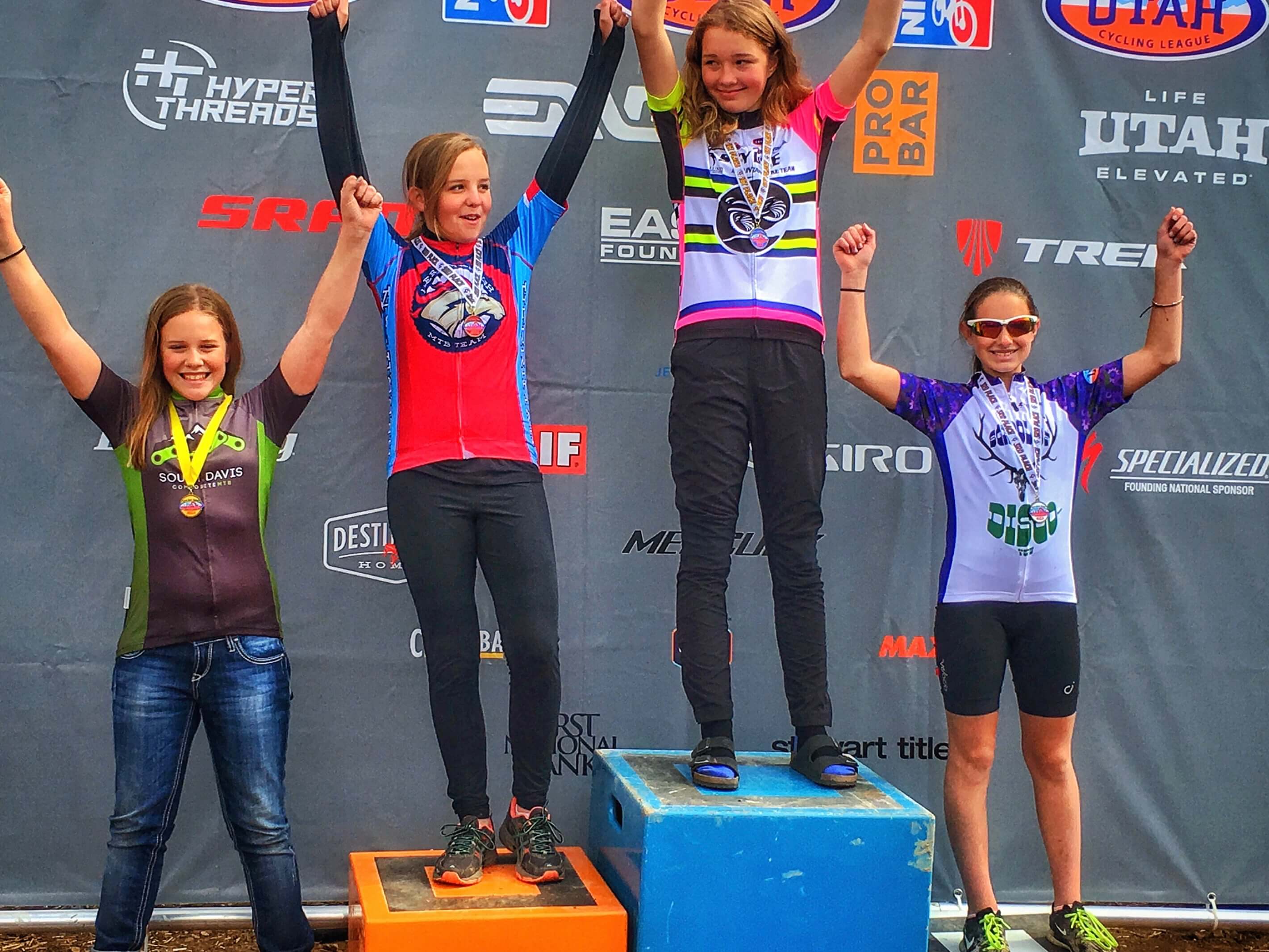 WSD's Middle School Mountain Biking team finished up a very successful season. This year we competed in three major racing events and saw our team increase to 24 riders!
Our first race took place on a warm, dusty morning in Vernal, where nine WSD students competed. Sabine Wilson took First Place in the Girls' Intermediate division, beating out all female riders in both the Intermediate and Advanced divisions. Several WSD bikers, including Madison Kealy, Jenevieve Witham, and Cleo Harbertson, raced for the first time that day and had a great time!
Our second race was held at Powder Mountain Ski Resort in Eden. The weather mostly cooperated with us, clouding up occasionally throughout the morning and dropping a little rain on the course. Our students raced well and three finished among the top five in their divisions. Michael Logan took Fourth Place in the 8th Grade Boy's Intermediate. Jillian Highfill took Third Place in the Girls' Beginner division, and Sabine Wilson took another First Place finish in the Girls Advanced division — even after a seven-minute late start. Yes, you read that correctly–Sabine started seven minutes behind the last rider and overtook all of the 50 or so riders to win the race! This was an incredible feat of tenacity and strength for Sabine and we are so proud of her and her determination to never give up. Paul Florence, Sam Wells, and Sequoia Hennigs-Cornell raced for the first time at Powder Mountain, and finished the course with a few scrapes and some big smiles.
Our final race was held at Snowbasin. Neither moose on the trail (four), broken chains, nor epic crashes could deter our intrepid Middle School racers from finishing the 12-mile course, most of which was uphill. Twelve students participated, with Sabine Wilson taking First Place (again x3) in Advanced Girls and Michael Logan winning Fifth Place in Intermediate 8th Grade Boys. Cooper Seliga finished in the top ten in Advanced Boys and Sabine Wilson took "Queen of the Mountain" for the fastest timed sprint on an uphill section of the course.
The team thanks co-coach Nathan Florence for designing our biking jerseys, which sport the "SCHOOL OF DISCO very" logo. They were a sensation at all our races, and the race emcee and several spectators asked where they could get one of their own! The team would also like to thank Hap Seliga for stepping in and helping as a parent coach, and all the parents who helped with snacks and prep for the races.
We are so pleased with all of our riders, many of whom rode or raced for the first time this year. They showed strong sportsmanship, great trail etiquette, and fierce determination both on the trail and off. I can't wait until next season to get out there again!